Sergio Herman, FUCKING PERFECT
documentaire
Willemiek Kluijfhout • 2015 • Nederland • 80 min.
Finger-licking good - The Hollywood Reporter
Sterrenkok Sergio Herman streeft dag in dag uit naar perfectie. Maar de schoonheid en het succes van zijn culinaire kunsten heeft een schaduwzijde. Iedere dag zestien tot achttien uur werken, beuken, alles geven – tijd voor zijn kinderen, vrouw, familie, vrienden is er nauwelijks. Op het hoogtepunt van zijn carrière neemt hij een radicale beslissing: hij sluit de deuren van zijn driesterrenrestaurant Oud Sluis. Stilzitten kan hij niet, dus het is tijd voor een nieuwe uitdaging.
De documentaire van Willemiek Kluijfhout (L'Amour des Moules) is een indringend portret van een geniale chefkok die het koken tot kunst heeft verheven. De existentiële vragen en twijfels waar hij voor staat zijn voor ieder van ons herkenbaar. Sergio Herman: FUCKING PERFECT is een onthullend verhaal over perfectionisme, ambitie en offers.
EN/
Day in day out, star chef Sergio Herman strives for perfection. But there is another side to his culinary arts' beauty and success. His restaurant Oud Sluis is slowly turning into a self-created prison. Day in day out he works sixteen to eighteen hours, giving it his all, leaving barely any time to spend with his children, his wife, his family or his friends. In order to make his dreams come true, he decides to end his three star restaurant. This will be the year of truth. Willemiek Kluijfhout's film is an honest and intimate portrait of a man facing a big change. The existential questions and doubts he faces are recognisable for everyone. Sergio Herman: FUCKING PERFECT is a revealing story about perfectionism, ambition and sacrifice.
gesproken taal:
Nederlands, Engels
beschikbare ondertiteling:
Nederlands
regisseur:
Willemiek Kluijfhout
productie:
Reinette van de Stadt, Trueworks, VPRO, Nederlands Filmfonds, CoBo Fonds
muziek:
Trentemøller
An intriguing fly-on-the-wall expose that's more passionate than informative, but still finger-licking good.
The Hollywood Reporter
Bruisend portret… Kluijfhout weet de gedrevenheid van Herman goed te vangen.
De Volkskrant
Een fraai portret van een driesterrenchef. Wat je moet geven om die status te verdienen. En wat je verliest.
NRC Handelsblad
Een ontroerend, intiem, invoelbaar en meeslepend portret.
FD Persoonlijk
Regisseur Willemiek Kluijfhout brengt het gevoelig, maar niet sentimenteel. Fans van Sergio Herman en liefhebbers van zijn keuken zullen hier graag naar kijken.
De Morgen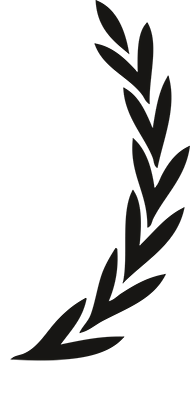 Special Jury Prize, Seattle Film Festival, 2015