Expedition to the End of the World
documentaire
Daniel Dencik • 2013 • Denemarken, Groenland, Zweden • 80 min.
Visually ravishing - The Hollywood Reporter
Een grote driemaster gevuld met verschillende kunstenaars, wetenschappers en vooral veel zin voor avontuur zet koers naar het noorden. Kapitein Jonas Bergsøe heeft samen met de geoloog Minik Rosing en de kunstenaar Per Kirkeby een bont allegaartje wetenschappers en kunstenaars uitgenodigd voor een reis naar de snel smeltende ijswereld van Groenland. Het gezelschap gaat er zich verdiepen in de oorsprong van het leven en het einde van de beschaving. De ijskappen smelten en dat zal onmiskenbaar een uitwerking hebben op de wereld zoals we die nu kennen, maar is dat een slechte zaak? Wat of wie komt er na ons? Het wordt een epische tocht waarin de dappere reizigers geconfronteerd worden met nachtmerries over ijsberen, sites uit het stenen tijdperk en nieuwe diersoorten. 'Expedition to the End of the World' is een film die drijft op nieuwsgierigheid, grote gevoelens, schitterende landschappen en een bevrijdende dosis humor en die zeker stof levert tot discussie.
Regisseur Daniel Dencik deed de nodige ervaring op als monteur van films als 'Into Eternity', 'The Five Obstructions' en 'Dark Horse'. Hij werkte voor deze film nauw samen met Janus Metz die in 2010 wereldwijd doorbrak met de documentaire 'Armadillo'. 'Expedition to the End of the World' won tal van prijzen waaronder de Juryprijs op het documentaire filmfestival DOCVILLE in 2013.
EN/
A large three-master filled with artists, scientists and a sense of adventure sets off for the end of the world. Or in this case the quickly melting ice-covered world of Greenland. It ends up being an epic journey full of experiences, nightmares about polar bears and the discovery of entirely new species. But the most unexpected encounter of the adventure on this breathtaking journey are their own questions about life itself. An excursion full of curiosity, big feelings, magnificent landscapes and of course, a sense of humor.
gesproken taal:
Deens, Engels
beschikbare ondertiteling:
Nederlands
regisseur:
Daniel Dencik
productie:
Michael Haslund-Christensen
muziek:
Mads Heldtberg
Negentig minuten natuurpracht en existentiële mijmeringen over de mensheid en de toekomst van de planeet – mijmeringen die in het Deens nog eens dubbel zo existentieel klinken.
HUMO
Veering from sublime wonder to slapstick idiocy, sometimes in the same shot, Daniel Dencik's remarkable documentary offers yet another reason to say 'Tak' to Danish television.
Time Out London
With a mood and setting worthy of a murder story by Jack London, this audience-friendly, atmospheric work could be remade as a thriller, although that's really what it is already.
Variety
Visually ravishing, thought-provoking and benefiting from playfulness
The Hollywood Reporter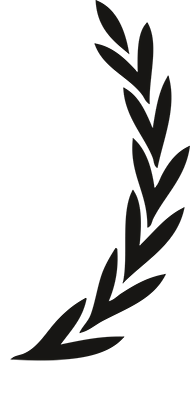 Reykjavik International Film Festival 2013 - Riff Environmental Award